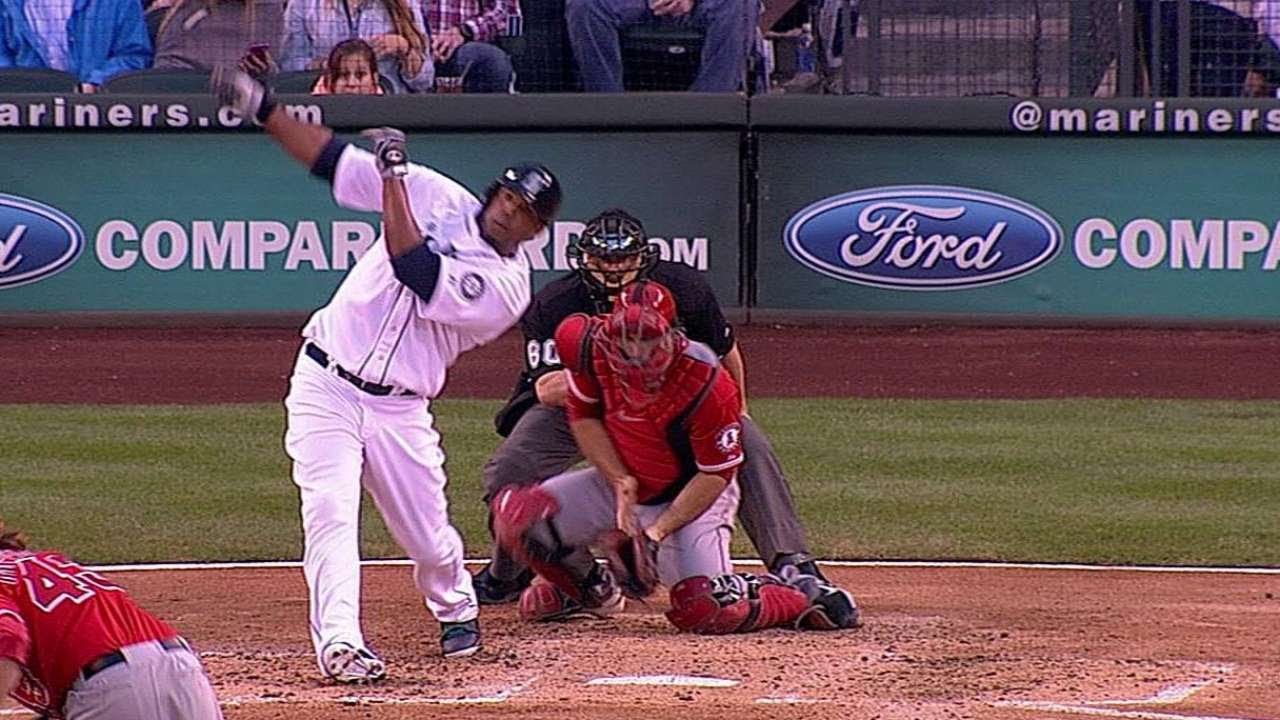 Tohoku Rakuten Eagles of Japan Professional Baseball consider the contract of Carlos Peguero in July.
Peguero is 29-year-old of Dominican Outfielder and play in Minor league of St. Louis Cardinals now. He signed with Seattle Mariners in 2005 and has been playing in the minor leagues. in 2011, he promoted to Major League Baseball and his debut was making replacements for defensive purposes of Ichiro Suzuki. He had a powerful batting so got 9 home run in Mariners until 2013. In 2014 and 2015, he played at Kansas City Royals and Texas Rangers in MLB, but after May 2015, almost played in the minor leagues.
In Eagles, the foreigner that are playing in the first team is only 2 players now, Zelous Wheeler and Kam Mickolio, so they are thinking of reinforcement in the second half of 2016 season. Peguero got  179th home rin in the minor leagues, Eagles will want to Peguero that play in clean up.
Eagles also consider the contract of Felix Perez. He is 31-year-old Outfielder and did not play in MLB. But he played in the Mexican league on 2016, his stats was good that .315 average, 14th home run and 53 RBI. Perez already came to Japan, and received the physical examination. If his test is okay, Eagles contract with him.