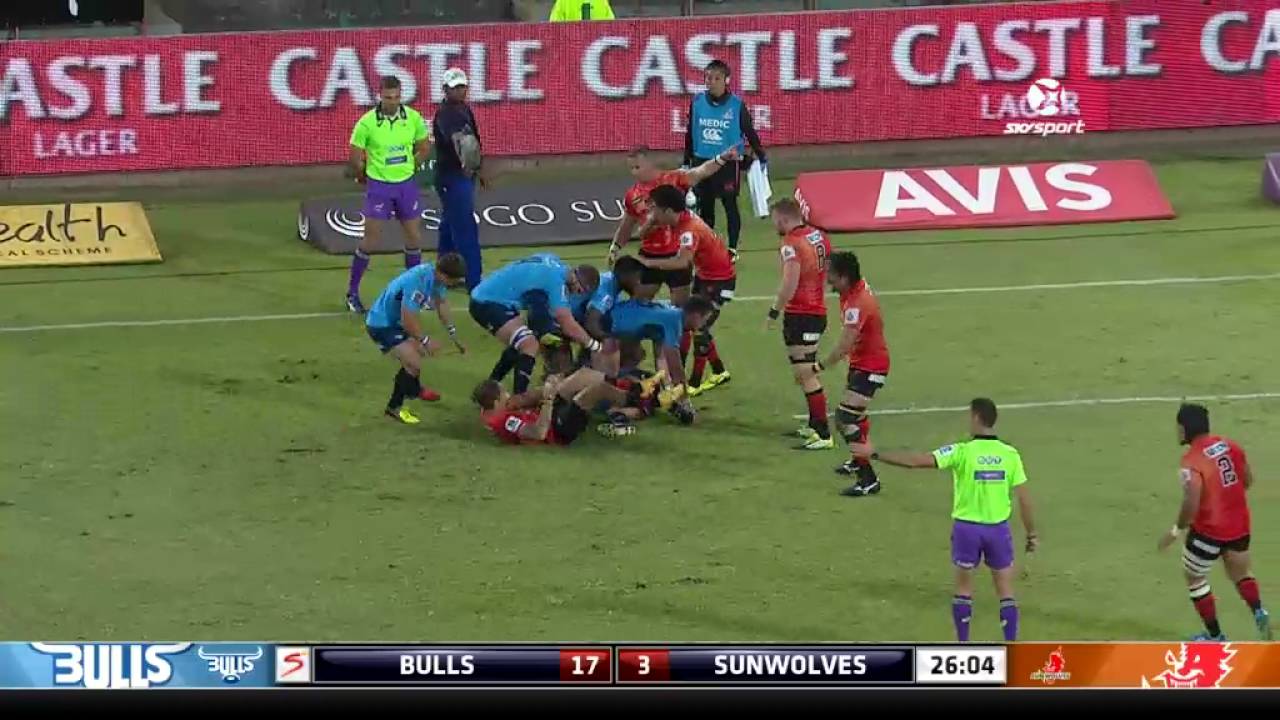 On July 9, There was the Super Rugby's match of Sunwolves vs Bulls at Pretoria, South Africa. In Sunwolves, Kentaro Kodama(WTB)and Ryuhei Arita(HO)participated first time in the expedition of South Africa. Shota Horie(HO)did not played by the injury, so Harumichi Tatekawa(CTB)was the captain in this match. Then, Derek Carpenter(CTB)was in the starting lineup, he has decided that will play on Suntory Sungoliath of Japan Topleague in 2016 season. In Bulls, they have the possibility of going playoff.
In the 11th minute of the first half, Pieter Labuschagne(LO)of Bulls took a try. By the way, he will play on Kubota Spears of Japan Topleague in 2016 season. After that, Yu Tamura(SO)scored a penalty goal so Sunwolves chased down in score of 7-3. But Bulls took 3 tries and 1 penalty goal, Finished the first half Bulls took the lead in score of 31-3.
In the second half, it became the one-sided match. Bulls took 3 tries, but Sunwolves did not scored try and penalty goal and collapsed their defense. After all, Bulls won by 50-3. In the previous match of March 26, Bulls won after the close match in score of 30-27. but there was a difference of overwhelming force in this match, Sunwolves did not scored try in 2 consecutive matches. In this match, Shokei Kin(FL) of Sunwolves sent off in injury. Sunwolves will play last matche with Sharks in this season, July 15. They must show the willpower, and get 2nd win in this season.