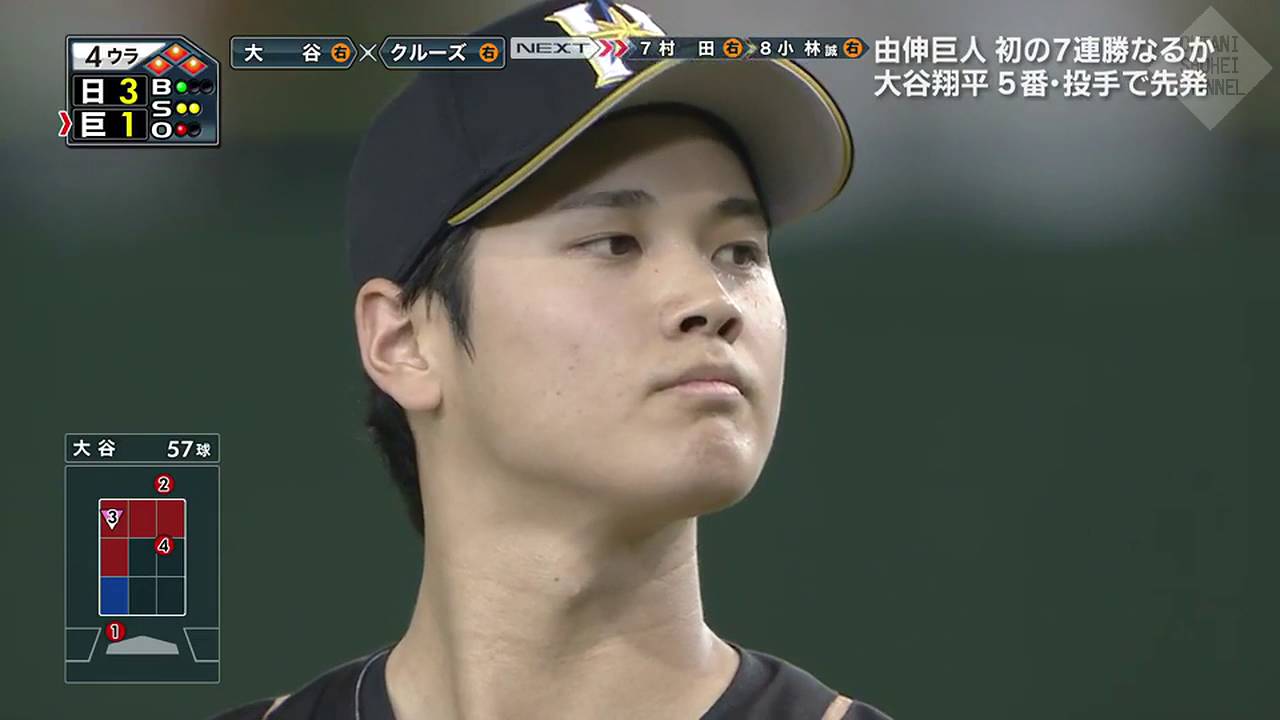 The game of Yomiuri Giants vs Hokkaido Nipponham Fighters has been made at Tokyo Dome, June 5.
Starting pitcher was Hayato Takagi of Giants and Shohei Otani of Fighters. In 1st inning, Taishi Ota of first batter hitted the home run from Otani, Giants took the lead in the score of 1-0.
However, in 3rd inning  Kensuke Tanaka struck hit and Otani hitted Sacrifice fly from Takagi, Fighters inverted in score of 3-1.
Pitching of Otani also was great. in 4th inning, Otani threw ball to Luis Cruz was measured 163km(=101 mph). This was the fastest record of Japanese professional baseball. By the way, fastest record in MLB is 105.1 mph by Aroldis Chapman(NewYork Yankees).
After that, Daikan YOH and Sho Nakata hitted home run in 8th inning, Fighters won by 6-2. Otani was complete games, got 4th victory in this season.
■other games result
Swallows 9-14 Buffaloes(Swallows were 5-game winning streak)
Baystars 11-0 Marines(Elian Herrera of Baystars got 3 hits)
Dragons 2-0 Eagles(Kazuki Yoshimi got 3rd victory in this season)
Tigers 2-3 Lions(Takumi Kuriyama struck the final timely)
Carp 2-1 Hawks(Yoshihiro Maru got good-bye hit)