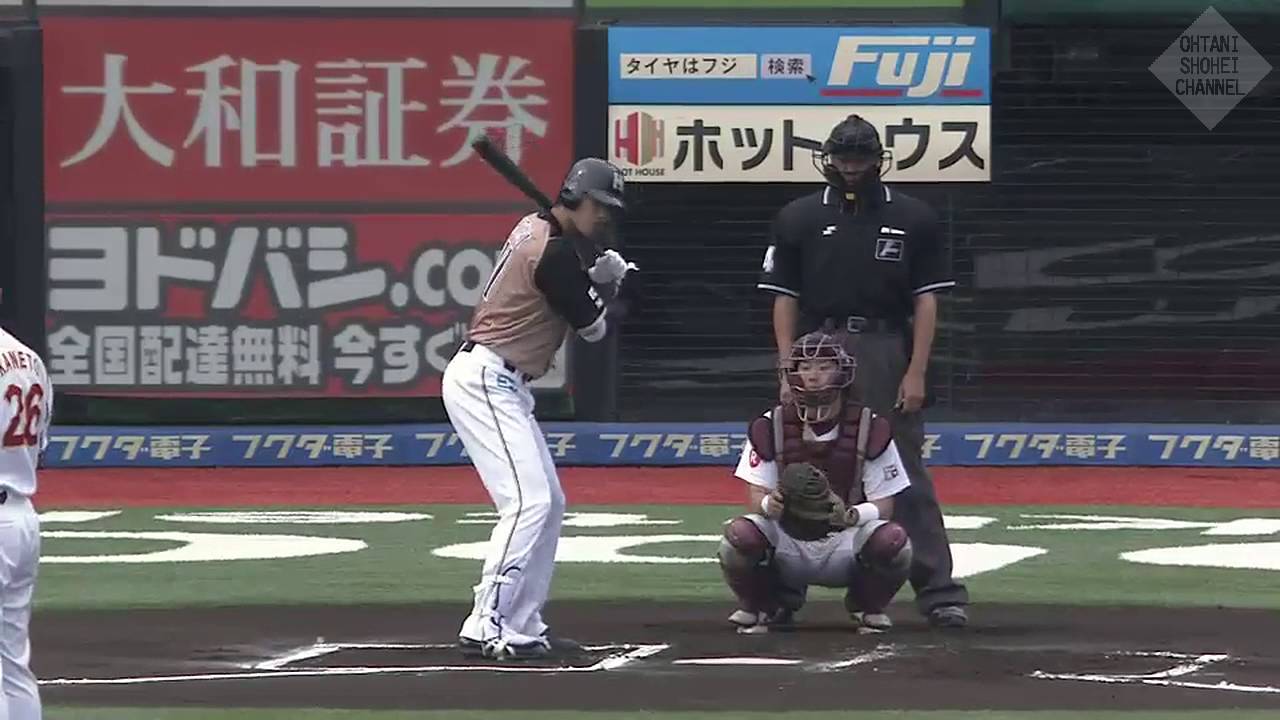 There was a game of Hokkaido Nipponham Fighters vs Tohoku Rakuten Eagles at Rakuten Kobo Stadium Miyagi, May 29.
Starting pitcher of Fighers is Shohei Otani. Pacific League has adopted the designated hitter, but Otani entered the batting order as 6th hitter.
Otani was reduced to 1 points the opponent up to 7 inning, and  took 3 hits and 1 RBI on Batter. In Fighters, sho Nakata(7&8th in season)and Brandon Laird(16&17th in season)has hit each other two home runs, won score of 12-3.
Laird has hit 12th home runs in May. In Eagles Louis Okoye was promoted to first team, and he was played at the center fielder. but he did not took professional's first hit.
■Other games result
Giants 2-1 Tigers(Giants was stopped at the 7-game losing streak)
BayStars 0-6 Carp(Kyohei Nakamura get win since 2013)
Dragons 6-1 Swallows(Dayan Viciedo hit 14th home run in season)
Marines 4-6 Hawks(Hawks 3-game winning streak in Marines)
Buffaloes 3-5 Lions(Takeya Nakamura hit the winning home run)