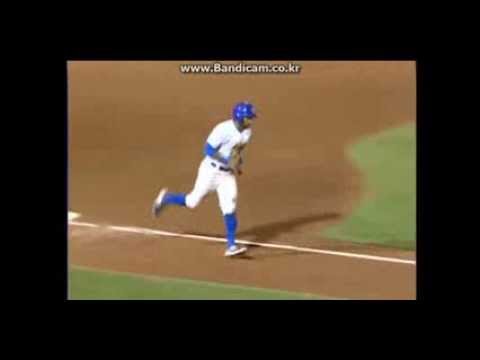 On May 20, Yakult Swallows are negotiating with Ha Jae-Hoon of the Korean players were found.
Ha Jae-Hoon is 25-year-old born in 1990. In 2009, he signed with the Chicago Cubs after graduating from high school, and played as an outfielder in minor leagues. Last year, he played as a pitcher, was pitched in 16 games throwing a ball of 150km at the fastest.
In 2016, he has been playing in Tokushima Indigo socks of Japanese Independent League. he played in 23 games and recorded a batting average .356 , 5 home run, and pitched in 1 innings in the pitcher, took the 2 strikeouts.
Swallows have poor tone this year, and has a current 5th at Central league. Team side is thought to reinforce the batter, it has been investigating the right hitting outfielder from the previous. They were thinking that Ha Jae-Hoon will play in inter league.