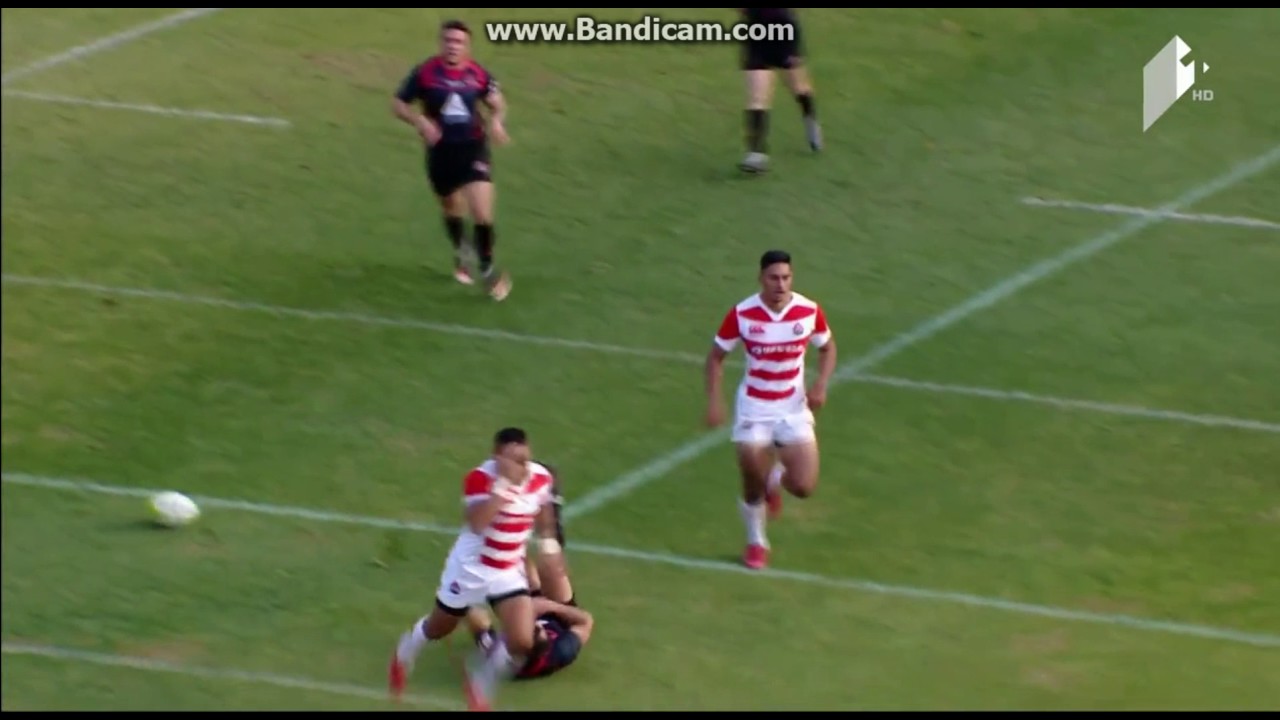 The test match of Japan national rugby union team vs. Georgia national rugby union team was held in the Mikheil Meskhi Stadium Tbilisi, on November 12. In the starting lineup, 6 players have been exchanged over last week's match with Argentina national rugby union team. Heiichiro Ito, Kotaro Yatabe, Malgene Ilaua, Shunsuke Nunomaki, Karne Hesketh and Timothy Lafaele were played starter of the national team, officially nicknamed Brave Blossoms.
So the starting members of Japan is that: ■PR: Heiichiro Ito, Satoshi Nakatani ■HO: Shota Horie ■LO: Kyosuke Kajikawa, Kotaro Yatabe ■FL: Malgene Ilaua, Shunsuke Nunomaki ■No.8: Amanaki Lelei Mafi ■SH: Fumiaki Tanaka ■SO: Yu Tamura ■CTB: Harumichi Tatekawa(Cap), Timothy Lafaele ■WTB: Karne Hesketh, Lomano Lava Lemeki ■FB: Kotaro Matsushima
In the Georgia national rugby team, officially nicknamed the Lelos, Mamuka Gorgodze(FL)of the captain and Vasil Lobzhanidze(SH)of the youngest in the Rugby World Cup history were the starting member. 14 starting members of the Lelos had played in the 2015 World Cup. Both teams played a match in September 2015, Japan beat Georgia 13 to 10. Japan is currently ranked at 12th in the world and Georgia is ranked 11th.
In the 8th minute of the first half, Matsushima scored the try from a pass of Hesketh, Japan was the first to score. And Tamura scored a penalty goal, Japan took the lead in score of 8 to 0. But Viktor Kolelishvili(FL)and Lobzhanidze got the tries and Merab Kvirikashvili(FB)scored a conversion kick. So Georgia reversed Japan 12 to 8.
In the 4th minute of the second half, Lemeki scored a try, Japan reversed Georgia 13 to 12. But Beka Bitsadze(FL)got a try and Kvirikashvili got 2 goal kicks until 16 minite. So Georgia took the lead in score of 22 to 13. Then the attack of Japan has began. Lemeki got a try again and Kenki Fukuoka also scored a try. Fukuoka changed from Hesketh and was playing. And Tamura got 2 goal kicks, Japan reversed Georgia again 28 to 22. The match proceeded as same score, Japan beat Georgia 28 to 22 finally. It was the first victory for Jamie Joseph of the Japan's head coach. The total results of Japan and Georgia is that Japan took 4 wins and 1 loss.
Georgia's movement was good in the first half, but they were out of breath in the second half. And Anzor Sitchinava(FB) was a sin-bin by the dangerous play, so Georgia had to play for fourteen players between ten minutes. But In Japan, the players who switched such as Fukuoka were active. Japan's backs are connect the ball with high speed and they attacked with a short kick. The method of attack was practiced by Japan team. Japan also have played with Georgia at Tbilisi in November 2014. In this time, Georgia beat Japan 35 to 24. Next match, Japan play with Wales national rugby union team in November 19. The match is hold in the Principality Stadium of Cardiff.
This youtube's video is the movie of this match. Because Japan won the top ranking Georgia, so Japan's world ranking will rise.