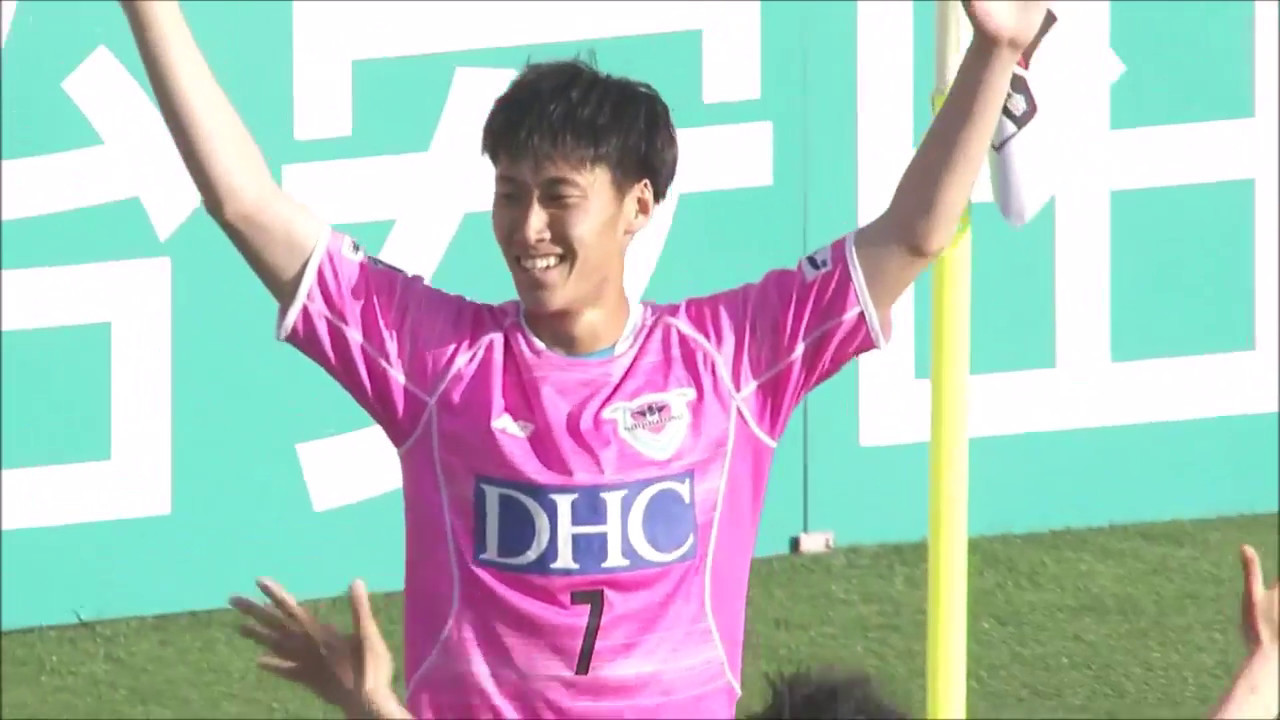 The Sagan Tosu of J-League announced that Daichi Kamada transfers to Eintracht Frankfurt (often referred to simply as Frankfurt) of Bundesliga in June 23. Frankfurt will contract with Kamada on a permanent deal and prepare a transfer fee of 1.6 million euros and 4 year contract. His annual salary is unknown.
In Frankfurt, a Japanese player Makoto Hasebe has been played from 2014. Hasebe performed surgery on the right knee in March and has not gone to the match, but he is practicing with ball now. So he will support Kamada in the team.
Then the 16th round of 2017 J1 League was held on 4th week of June. In June 25 Sagan Tosu played against Urawa Red Diamonds at Tosu Stadium. Kamada was in the starting member of Sagan, finally Sagan beat Red Diamonds 2 to 1. This was a final match for Kamada in Japan.
Daichi Kamada was born at Ehime prefecture in 1996 (Age 20). Kamada began playing football at the elementary school, and had been playing in Gamba Osaka' cantera of J-League at Junior high school days. After that he entered the Higashiyama high school and had been playing football. After graduating from high school, Kamada joined in Sagan Tosu.
Kamada is a Midfielder, he played 28 matches and scored 3 goals in the rookie year 2015. In the next year, he has played as a central player and scored 8 goals in 38 matches. In 2017 season, he was given a uniform number 7 and scored 3 goals in 15 matches (As of June 21).
Then, Kamada was chosen as Japan U-23 member of 2016 Toulon Tournament. But he could not play well in the tournament and wasn't chosen as U-23 member of 2016 Rio olympic finals. Now he has never been elected Japan national football team yet.
Daichi Kamada is still 20 years old, but he has married with Japanese woman (his wife Arisa is ordinary people and same age as him) in May 2017. This will be positive for him playing for the first time in Europe.
What kind of player is Daichi Kamada? In Sagan Tosu Kamada is the attacking midfielder and the playmaker. Recently, he gets the goal in a scene to decide victory and his ability as a finisher also bloomed. He was originally interested in Bundesliga, in an interview with a Japanese magazine he said "I am closely watching Bundesliga's match, my favorite clubs are FC Bayern Munchen and Borussia Dortmund".
This youtube's video is the goal of Kamada in May 7 2017. Sagan Tosu played against Yokohama F. Marinos at Tosu Stadium. Kamada was in the starting member of Sagan and scored a goal in 13 minute of first half. Finally Sagan beat Marinos 1 to 0. FAV.SPORTS will report his latest news and stats on this page, please check it out sometime!