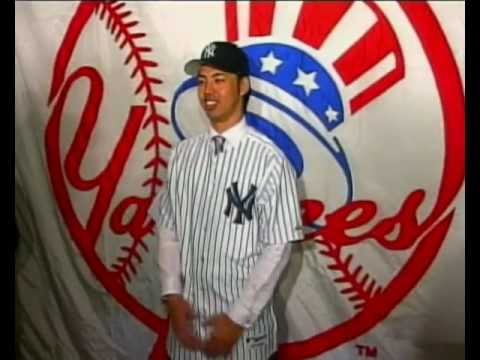 It become clear that Kei Igawa will play in Japanese Independent League, on May 25.
Igawa is a 36-year-old of born 1979, he joined the Hanshin Tigers in 1997. Igawa has been the most praise in 2003, he performed 20 wins and ERA 2.80 so contributed to the victory of Tigers. He also won the title of the most wins and best ERA.
Besides, Igawa took 3 times strikeouts King title(2002,2004,2006), moved to Major League Baseball that his long-held dream. By the posting system, NewYork Yankees took the right to negotiate with Igawa at $ 26,000,000, and signed him that 5-year $ 20 million contract.
However, he was playing in Yankees only 2007 and 2008, the result was 2 wins and 4 losses In 16 games. So he became 1st place in "New York's 10 worst players of the decade" by New York Post.
Igawa was playing in Minor Leagues until the expiration of the contract after all, he signed with Orix Buffaloes in 2012. But he perfomed 7 wins 12 losses in 3 years because of injury, and has never throw even once in 2015. So he was fired in the off-season.
In order to play again, he was weight loss of 12kg and training.  And he had participated in the practice of the Hyogo Bluesandars in Japanese independent league from April 2016. In the future, he will be throwing in practice game, and will sign a contract even during June.
Igawa said "Because I do not play happy to return Japan, I want playing in the starting lineup low tension in 1 season".